Leviton (ZSD07-ADZ) Decora 0-10V Wall Switch Dimmer, Lumina RF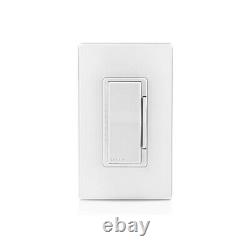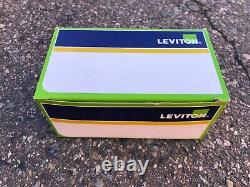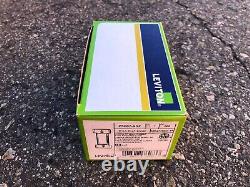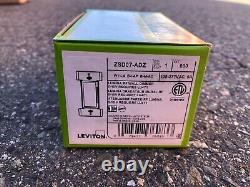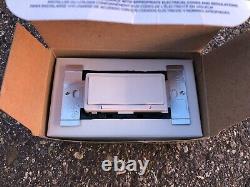 Decora 0-10V Wall Switch Dimmer, Lumina RF. Requires 74A00-1 Lumina Gateway to operate. Lumina RF 2.4GHz Decora Digital Wall Station with switch and raise/lower control. 1-10V Sinking, 50mA, Color: White, Light Almond, Ivory. Introducing the Lumina RF Decora® 0-10V Wall Switch Dimmer (ZSD07), a line-powered component of the Lumina RF Solutions product line.
This device allows dimming of any 0-10V controlled load. Use as a standalone dimmer or part of the Lumina RF Eco-System. Lumina RF products ensure energy savings in new construction and retrofits and the Lumina Gateway functions as an energy management coordinator, allowing for wireless automated control of loads via remote control from a tablet or smartphone app.
The ZSD07 is a robust manual rocker dimmer switch used to provide wireless control of lighting loads including high-inrush LED loads. The ZSD07 Wall Dimmer is compatible with 2.4 GHz Lumina RF wireless products. When connected with a Lumina Gateway it allows facilities to create scalable wireless energy management systems. Connect other Lumina RF devices and add the OmniTouch 7 Touchscreen Interface for seamless centralized control, scheduling and remote access. The ZSD07 is the optimal solution for retrofit applications where LED, incandescent or fluorescent lighting controls are required and additional wiring devices are costprohibitive.
Compatible with multiple load types- any 0-10V controlled load, ex: LED, HID, inductive, fluorescent. (High Inrush Stability) Relay- for ON/OFF control. Aesthetically pleasing intuitive design- rocker switch and slender raise/lower side bar for ON/OFF, raise/lower control. Wireless mesh network-self-healing mesh network feature has no hardwired backbone and connects all products together for a more robust and reliable system without wires. Code compliant energy management functionality-meets energy code requirements for ASHRAE 90.1 and California Title 24.
Robust and reliable-mechanically held latching relay for high inrush (LED) and large commercial loads. LED flexibility-enable, disable or turn OFF LED lights after five seconds for applications where brightness is a factor i. LED Indicator-inconspicuous LED light level indicator for locating in a dark room. 3-way switching applications-pair with Lumina Gateway for an energy management solution. Standard size for seamless installation- the ZSD07 fits in a standard single-gang wall box. Complies with IEEE 802.15.4 standards- for domestic and international wireless networks.