Lutron Remote Control Digital Fade Incandescent Dimmer MIR-600THW-WH New Sealed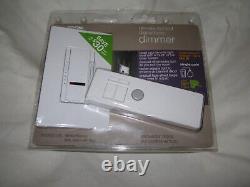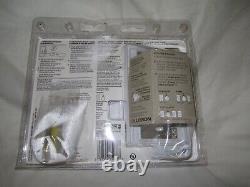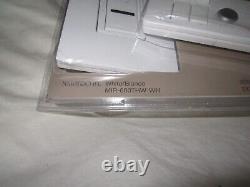 This listing is for the dimmer switch and remote shown. Only works with incandescent/halogen bulbs and is not compatible with CFL/LED bulbs. For dimming LEDs, try the Caseta Dimmer Switch with Remote Control Kit. This kit includes 1 Maestro IR Dimmer, 1 IR remote, and 1 coordinating wallplate.
Controls your lighting fixtures with the IR remote; works up to 30ft. From Dimmer and must be in line of sight. Lights fade up and down smoothly, allowing your eyes to adjust. Recall your favorite lighting level with the silver button on the remote.