Dimmer switch 4 gang black brass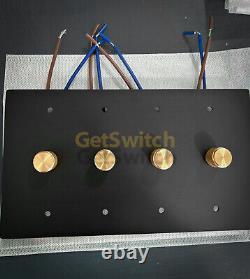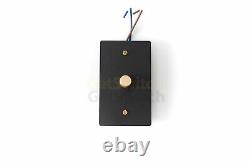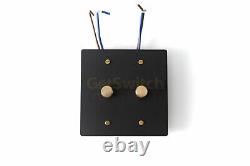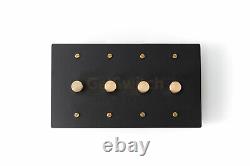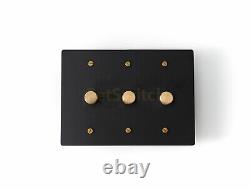 Dimmer switch 4 gang black brass US Standard. Introducing our dimmer switch plate, designed to bring a touch of elegance to your electrical setup. Crafted with premium golden brass, this switch adds a luxurious and sophisticated look to any room. Designed for US Standard electrical systems, it is easy to install and seamlessly replaces your existing switch. With its durable construction and smooth toggle operation, this switch provides reliable functionality and a visually appealing addition to your home or office decor.
Available in a range of options to suit your needs. Choose from 1, 2, 3, or 4 gang configurations with a 2-Way switch, or opt for a single, double, or triple dimmer option. Designed for the American standard. These switches are safe, reliable, and UL listed.