(100 pc) Decorator 700W Slide Dimmer WHITE Single Pole Preset Light Switch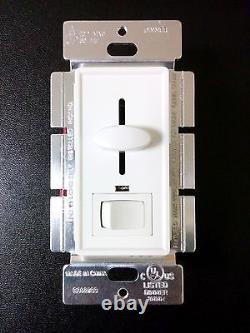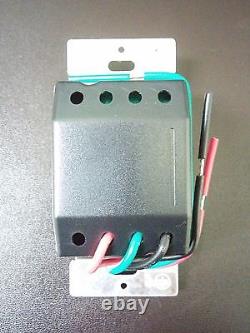 You are looking at a BRAND NEW. W/ Preset Switch & LED Indicator Light. OUR NUMBER #1 GOAL IS TO GIVE YOU WHAT YOU NEED IN THE FASTEST POSSIBLE TIME. We try to deliver each and every order correctly, as listed, and as quickly as possible.
We have decided to create this store policy section, to answer frequent questions and let our customers know our policies to avoid any miscommunication. We thank you for taking your time to read before purchasing. We try our best to list every item to the best of our abilities.
Please message us if there are any mistakes or questions. We are glad to answers about the physical nature and specifications of the items, but we cannot answer any technical, functional, or installations questions. For branded item please check manufacturers websites for more detail.
This is always made in mind of getting the product out asap at the lowest cost to the customer. If you have a preference please let us know. If your order is time sensitive, even though we hate turning away business, we also hate disappointing you, you may want to seek better options. Please know we try to be the fairest in pricing.
From time to time we have sales in our store. Sale pricing is only valid during the sale period. Our sales are meant to be a way to spark interest and give our regular customer who subscribe to our store newsletter first shot to clear our inventory. Had trying to fill custom order we now only other the quantities listed in lots in our store.
However if you can send us a neat composed list we will try our best to help you. For best offers we only give 1 counteroffer which is our best price. We have this option available to our customers as a courtesy to we them a break on overstock inventory or a way to give them a break for purchasing multiple items.